The 75th British Academy of Film and Television Arts (BAFTA) has begun.The first night on April 10th saw various wins and the main event takes place on 11th April at the Royal Albert Hall in London, United Kingdom.
Priyanka Chopra was one of the presenters along with many Hollywood biggies and superstars at BAFTA that streamed live on BBC One.
Priyanka along with her husband singer Nick Jonas have finally walked the red carpet as the duo stole the spotlight at the socially distant BAFTA Awards held at the Royal Albert Hall in London.Priyanka, who is known for her exceptional fashion sense, looked stunning in a designer pink embroidered jacket with an open front that has a slit along with a pair of silky white trousers.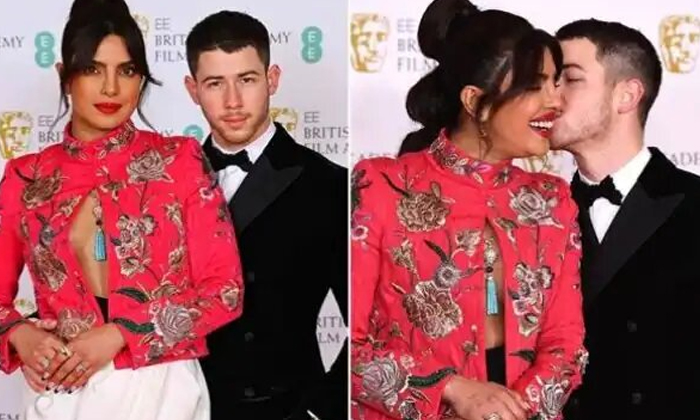 She posted the pictures along with her "hot date", Nick on her Instagram profile and captioned her single photos as "BAFTAs".On the other hand, Nick looked dashing and handsome in a black tuxedo.At the BAFTA Awards, Priyanka Chopra's Netflix recent release 'The White Tiger' was nominated in two categories but didn't score a win.Priyanka Chopra is currently living in London, where she has a home, with Nick Jonas.Stay tuned for more updates!
.